Mission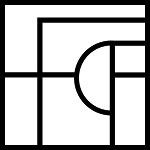 Fresno Free College Foundation is a community-based membership organization dedicated to the principles that the well-being of the community is measured by the respect that it shows for the civil liberties, intellectual and artistic freedom of its citizens, and that the exercise of this freedom enriches the individual and society as a whole.
Since 1968, the Foundation has provided a flexible and responsive institutional structure for fostering the intellectual and political growth of the community. The Foundation is recognized by the State and Federal governments as a charitable and non-profit corporation under Section 501 ( c ) ( 3 ) of the IRS Code. Operational funds are derived from annual membership dues and from contributions. The Foundation is governed by a Board of Directors. Day-to-day operations are in the care of an elected president as outlined in the by-laws of the organization, and paid staff.
The Foundation operates both a general fund of discretionary monies disbursed by the Board and special funds for which underwriting is independently sought and earmarked funds accepted. Each fund is independently responsible for generating monies toward project activities, but fiscal activities are monitored by a CPA and the Foundation Board. In the past, the Foundation has received underwriting from the National Endowment for the Arts, the National Endowment for the Humanities, the California Council for the Humanities, the California Arts Council, the City of Los Angeles , the County of Fresno and the Central California Forum on Refugee Affairs.
The Fresno Free College Foundation accepts and disburses monies through several funds: KFCF, Ananda Fund, Central Mountain Waters Tibetan Refugee Fund, Gallery 25, Partners in Focus, and the Sleeping Bag Project. The Board of Directors has sole authority over the General Fund. The other funds are under the guidance of special committees which operate under authority of the Board. The FCC license for KFCF - 88.1 FM in Fresno is held by the Foundation under authority of the Board of Directors.
The Foundation office and KFCF Studio are located at 1449 N. Wishon Avenue in Fresno, California 93728. Our mailing address is PO Box 4364 Fresno, CA 93744. We are on the worldwide web at www.kfcf.org and our email address is kfcf [at] kfcf dot org.