The Music Room

(1977-1989)
A Television Series Sponsored by the Fresno Free College Foundation (FFCF)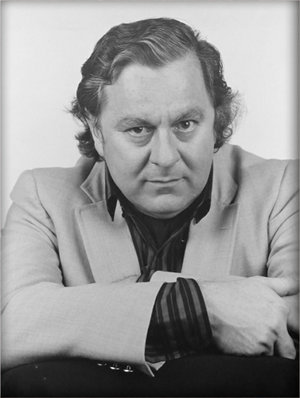 PIANIST PHILIP LORENZ (1936-1992)
Founder and Host
Professor of Music, CSUF
The Music Room, a 30-minute television program, originated with the late pianist Philip Lorenz in 1977. Lorenz was professor of music at California State University, Fresno and was Artistic Director of the piano series, Keyboard Concerts, which was under the sponsorship of the Foundation for 15-years.
The FFCF agreed to undertake responsibility for the production of TV programs for The Music Room. Its president, Alex Vavoulis, served as Executive Producer. The first program was broadcast on the Fresno PBS station in 1978 featuring Michael Ponti, a world renown pianist who was in Fresno to perform for Keyboard Concerts. This program was produced by Marvin Harrison on the campus of CSU, Fresno. Harrison was the technical director of the first nine programs for the series. Campus budgetary considerations made it impossible to continue with this collaboration.
One TV show was produced at the studios of Channel 26 with Rob Taylor providing technical assistance. After that, the Fresno PBS station, Channel 18, produced 13 programs for The Music Room under the technical direction of Oscar Speace. All of the programs were broadcast on Channel 18, Cable TV and Channel 49.
The programs include 22 musicians from the faculty and students of the CSUF music department; ten of the performers were visiting musicians. The 23 TV programs include solo piano, trios, quartets, solo percussion, solo guitar, clarinet and flute; one program featured a mezzo-soprano accompanied by piano. Philip Lorenz was the Artistic Director for the series as well as serving as host for the performances.
The Fresno Free College Foundation presented as a gift 23 video cassettes containing the programs of The Music Room to the Henry Madden Library at California State University, Fresno on March 9, 1994. The video cassettes are found under "Video Recordings" by referring to "The Music Room" or "Fresno Free College Foundation."
Recently, in order to better preserve these programs, the Foundation has copied them to DVDs and has donated the 23 DVDs to the CSUF Library and the Fresno County Library. The video cassettes and the DVDs are now available in the Library.
Fresno Musicians
TERESA BEAMAN, Flute
SALLY CHRISTIAN, Piano
NANCY COUSINS, Cello
FRED DEMPSTER, Cello
JACK FORTNER, Composer/Conductor
ALBERT GILLIS, Cello
THOMAS HIEBERT, Horn
ROBERT JORGENSEN, Piano
DAVID MARGETTS, Violin
ALAN REA, Piano
JUAN SERRANO, Guitar
ANDREAS WERZ, Piano
ENA BRONSTEIN, Piano
RICHARD CLENENDIN, Trumpet
LENEIDA CRAWFORD, Soprano
MICHAEL FLAKSMAN, Cello
TIMOTHY GIANNAPOULOS, Bass
JOHN HEARD, Bassoon
MILES ISHIGAKI, Clarinet
HELENE JOSEPH- WEIL, Mezzo-Soprano
ELIZABETH MORROW, Cello
STEVEN SCHICK, Percussion
JAMES STARK, Violin
Visiting Musicians
DOUGLAS BEILMAN, Violin
MICHAEL BORISKIN, Piano
MARILYN DUBOW, Violin
SARA FREIERG, Cello
BABETTE HIERHOLZER, Piano
PHYLLIS KAMRIN, Viola
MICHAEL PONTI, Piano
MARCY ROSEN, Cello
LISA WEISS, Violin
MARY MARK ZEYEN, Piano
For a description of each of the twenty-three Music Room programs and to view these videos online, please visit the Music Room Video Showcase page.